Super Showball is a Brazilian-style video bingo game inspired by the historical and traditional Showball game, arguably one of the region's most played video bingo games.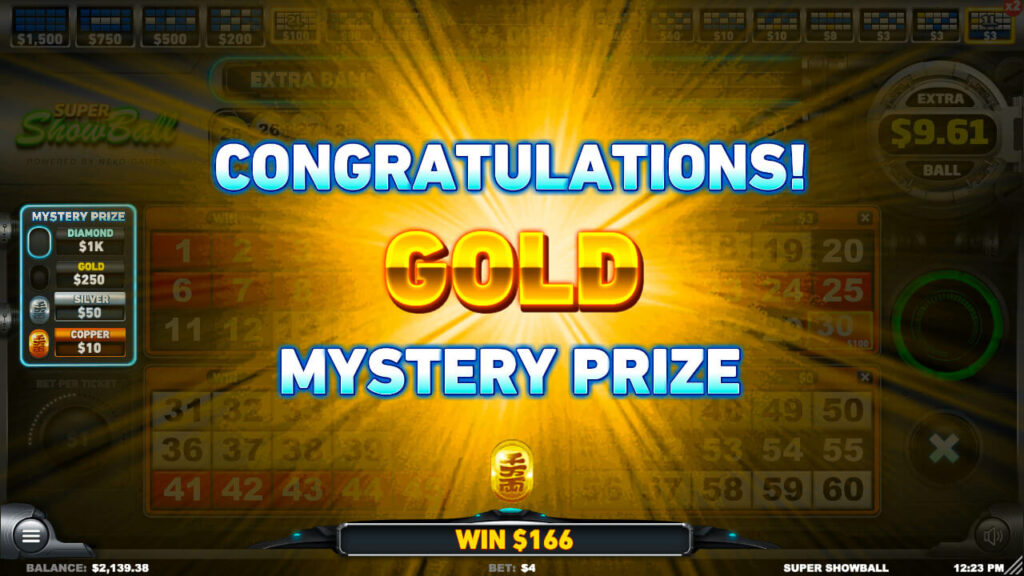 While playing with all four tickets, players have the chance to win a mystery prize one very extra ball purchased. There are four mystery prizes (Copper, Silver, Gold and Diamond), adding up to a potential prize of 11000x per round.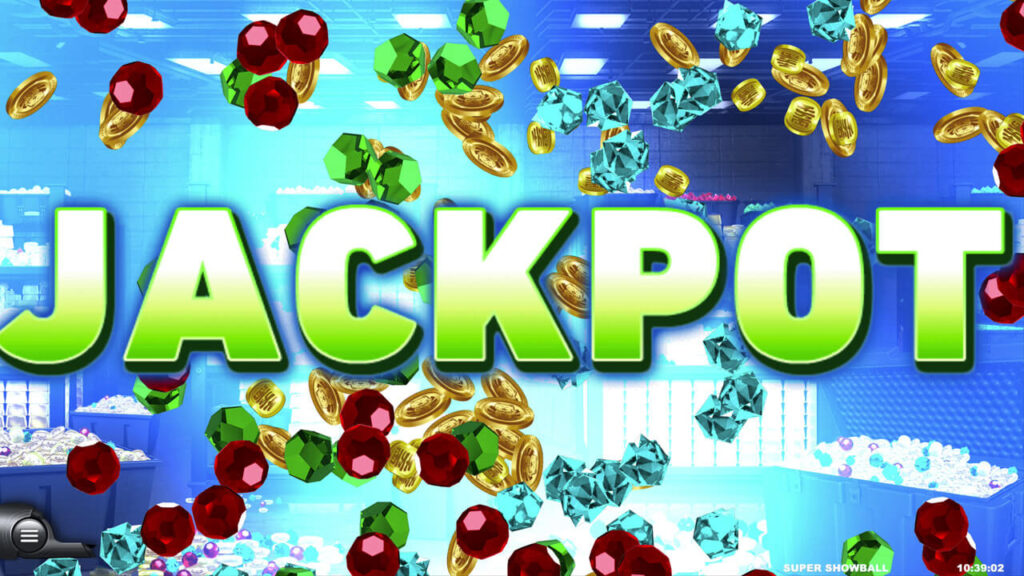 Win a bingo prize (full ticket) with 30 balls or less. 4000x Bet per Ticket value selected.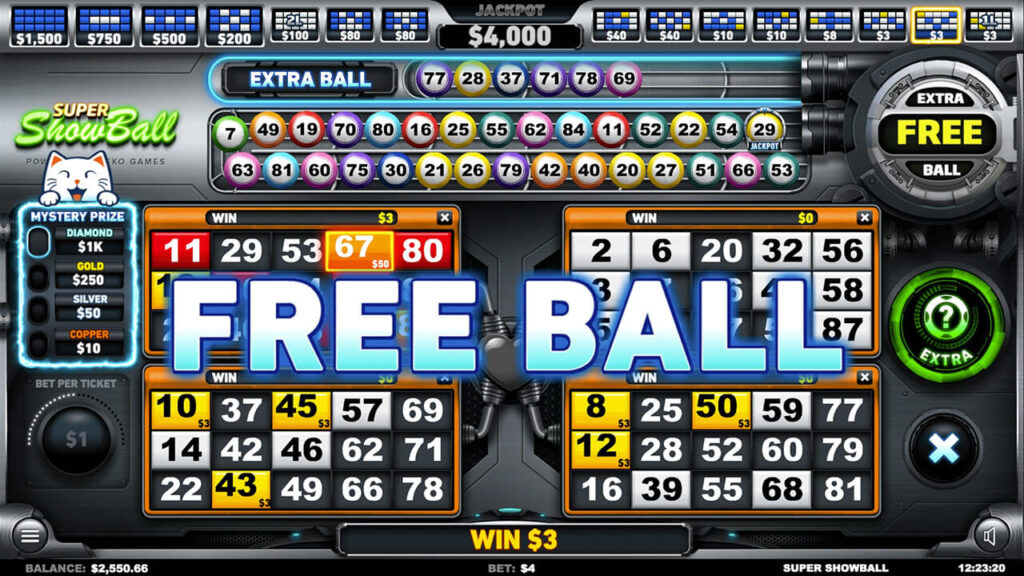 Balls purchased at the Extra Ball stage have a chance to be Free Balls, which have zero cost to the player.
A thrilling adventure inspired by the iconic Showball bingo game.
You will have top secret weapons available for your mission. First of all, a 4000x Jackpot Prize if you play with all four bingo tickets and fill any of them with the initial draw of 30 balls. Then, the game will boost your winning chances offering you 11 extra balls. Up to five extra balls can be free of charge in every game. But there is more! You can also win very powerful mystery prizes when buying extra balls. There are four types of mystery prizes (Copper, Silver, Gold and Diamond), totalizing a potential prize of 11,000x the initial bet per ticket selected.