Inspired by popular Bank themed games, Break Da Bank Again Video Bingo gives players exciting new ways to bust into a treasure-filled vault with action-packed, Video Bingo-based gameplay.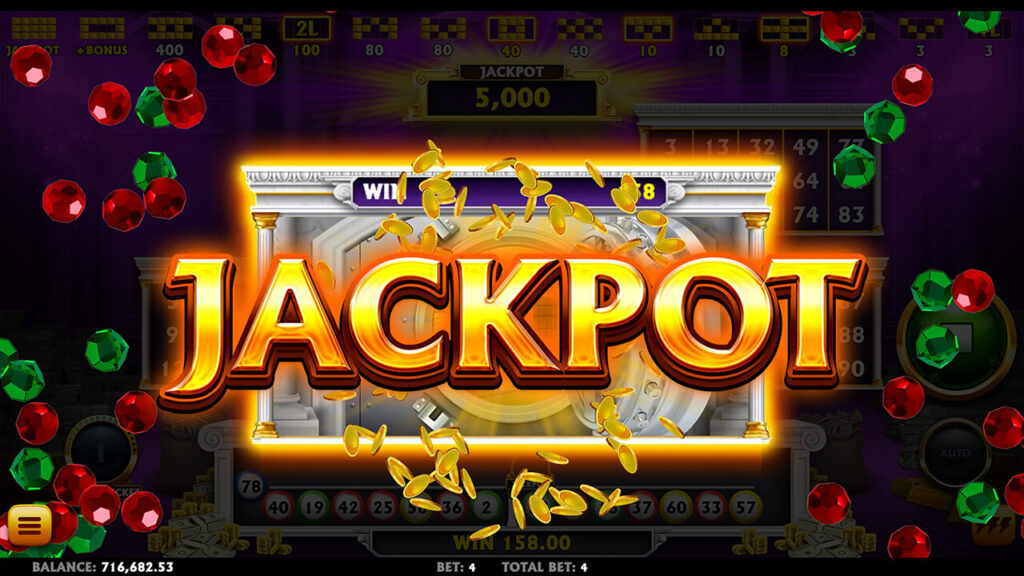 Win up to 5000x! It's a 5000x fixed prize multiplier based on the bet per ticket value, and it's awarded to players who hit BINGO in the Initial Draw stage when all four tickets are enabled.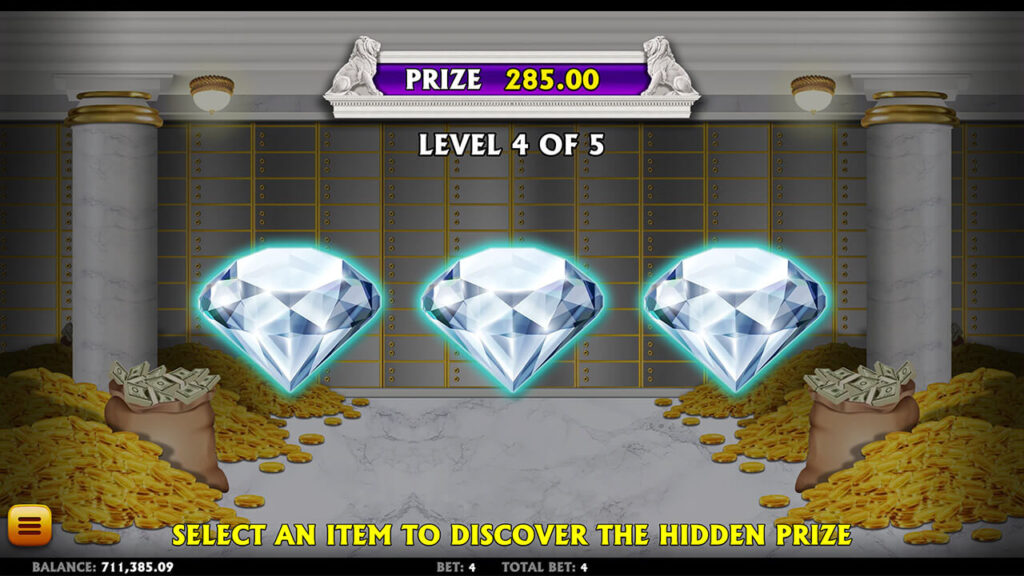 Win up to 1850x! The Big Vault Bonus is a 5-level picker game that awards instant cash prizes! Players have different items to select on each level of the bonus, starting with Golden Coins on level 1, then on to Bills, Golden Ingots, Diamonds, and finally Vaults.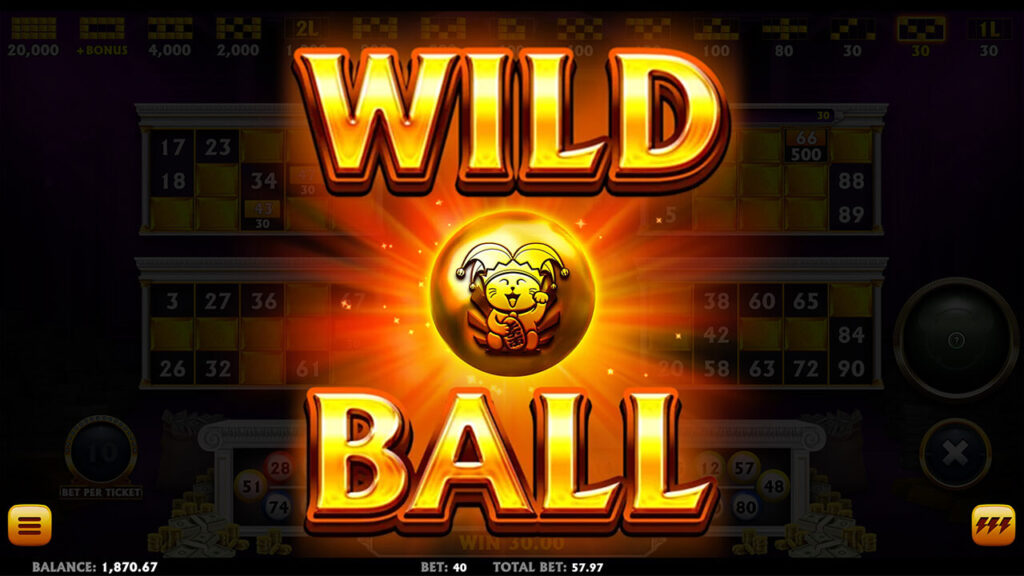 Balls purchased at the Extra Ball stage have a chance to be a Wild Ball, which allows the player to daub any number not called in the enabled tickets.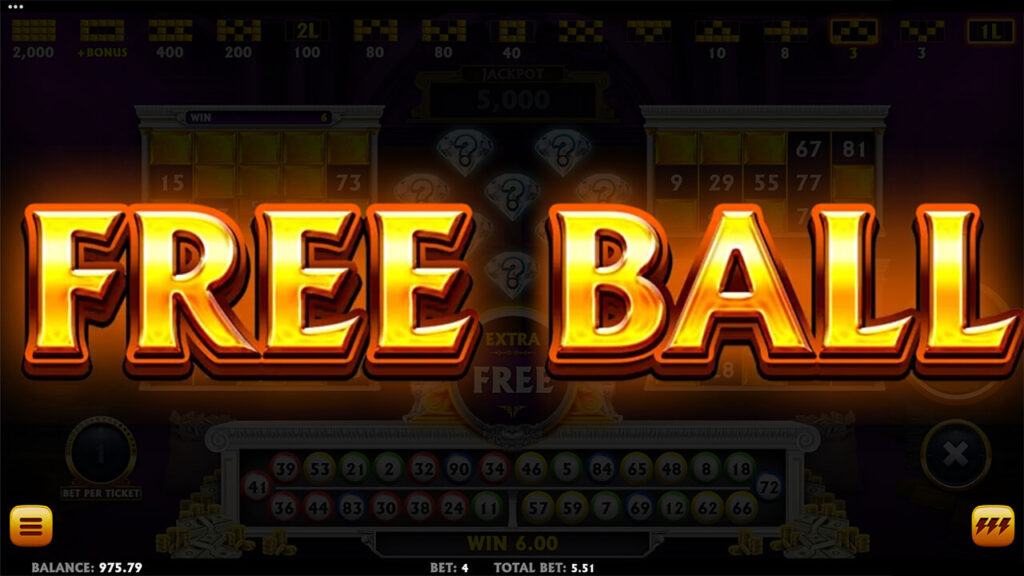 Balls purchased at the Extra Ball stage have a chance to be Free Balls, which have zero cost to the player.
Looking for some casino fun you can bank on?
Blow the vault door wide open with this all-new Video Bingo adventure, and see if you can make a hefty withdrawal with bank-busting features like Wild Balls, Free Balls, and a balance-boosting 5000x Jackpot! These areas are usually off-limits to all but the most trusted personnel, but since you're at <operator>, you're getting a VIP Tour - and that includes access to the 5-level Big Vault Bonus game! Think you can make it to the end where the biggest prizes are waiting?
The theme might be rich, but playing doesn't need to break the bank. Get started with 1-4 tickets enabled from as little as 0.05 per ticket!